Supply Chain Vulnerabilities From the Chips Shortage in the Automotive Industry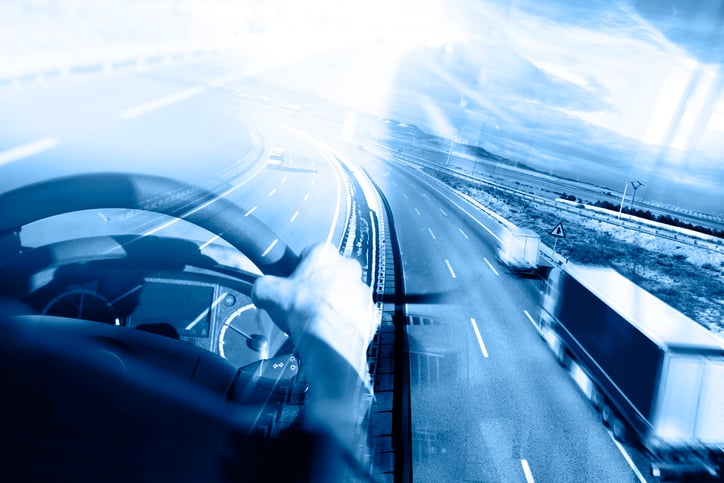 For nearly three years, the global supply chain for practically anything has left a lot to be desired.
Regardless of the item – be it raw material, components, or finished product – moving things from the production floor to the consumer feels like a small miracle. Compounded by shipping bottlenecks, labor shortages, and public health restrictions, the global supply chain has pushed many manufacturers to their limits.
In the automotive manufacturing industry, supply chain shortcomings hit hard. Manufacturing lines that once ran like a well-oiled machine slowed down as sourcing third-party vehicle components proved challenging.
For electric vehicle (EV) production, one of the smallest vehicle components proved to be one of the biggest impediments to manufacturing – microprocessors.
Computer chips that control and regulate many of an EV's functions, the undersupply of microprocessors only underscored the fragility of the supply chain. At the same time, the shortage forced manufacturers to become more agile and think outside the box to keep production as close to normal as possible without much sacrifice.
How the Automotive Chip Shortage Exposed Supply Chain Vulnerabilities
Contrary to popular belief, the automotive chip shortage wasn't only brought about by the COVID-19 pandemic. Certainly, the global health crisis played a big role in exacerbating supply chain issues. However, much of what created impediments was already in motion before early 2020.
In addition to the pandemic, the chips shortage was fueled by:
Growing consumer demand
Pre-existing raw material and component shortages –

primarily silicon

wafers
Competition for resources by other industrialized nations
A lack of diversity in the chips production supply chain
Because of these factors, the US Commerce Department calls the situation alarming and a significant threat to factory production and moving modern transportation away from its dependency on fossil fuels. What's more, supply chain vulnerabilities from chip shortages in the automotive industry are delaying production and raising prices for everything from a TV set or washing machine to a car microprocessor.
Even more recent events have impacted the chip supply chain.
The silicon shortage has also been made worse by Russia's attack on Ukraine. Ukraine produces about half of the world's semiconductor-grade neon, crucial to the lasers that manufacture chips. This further created chip shortage automotive vulnerabilities and added to supply chain shortages in 2022.
All told, the electrification revolution in transportation is being slowed down by the availability of chips needed for new EVs. In some cases, there are parking lots full of new cars left to sit until the chips come in.
An Executive Order, the CHIPS and Science Act of 2022, will hopefully address the automotive chip shortage and supply chain vulnerabilities. However, this is a long-term solution that will require significant time before providing relief. Until then, it's going to take aggressive automotive supply chain management, creativity, and, unfortunately, a bit more patience.
Integrate Amphenol Sensors Into Your EV Design
Visit our EV Sensor Hub to learn more:
Swap-outs | Meeting the Car Microprocessor Shortage Head On
To meet the silicon shortage, automotive sensor manufacturers have come up with creative solutions to get by.
For instance, Ford started shipping Explorer SUVs without all the chips installed.
However, the most successful strategy for meeting the chip shortage is using swap-outs to overcome the microprocessor shortage in cars.
Essentially, a swap-out means designing and manufacturing products that can accept parts made by other manufacturers.
Swap-outs aren't as simple as putting a different component in products used in electric vehicles and being finished. When a sensor component is substituted, it requires additional testing and verification to ensure the sensor works as intended and performs amid different environmental conditions. For instance, using a different circuit board may require a different type of soldering, which can impact function if not done correctly.
In addition, sensor parts still need to meet the Production Part Approval Process (PPAP) required to ensure consistent quality despite the supply chain 2022 problems. In the automotive industry, this means checking off items against as many as 18 requirements, including:
Design records
Engineering change documents
Customer engineering approval
Design Failure Mode and Effects Analysis (DFMEA)
Process flow diagrams
Process Failure Mode and Effects Analysis (PFMEA)
Control plan (download our control plan template)
Measurement System Analysis (MSA) studies
Dimensional results
Material performance test results
Initial process studies - Statistical Process Control (SPC)
Qualified laboratory documentation
Appearance Approval Report (AAR)
Sample product
Master sample
Checking aids
Records of compliance with customer-specific requirements
Part Submission Warrant (PSW)

Working With an OEM Sensor Manufacturer for Headache-Free Swap-outs
An experienced EV sensor manufacturer is your best bet if you're pursuing swap-outs amid supply chain issues in 2022 and beyond. They have the expertise to ensure any swap-out meets design specs and complete the testing to ensure compliance.
When engaging with an EV sensor manufacturer, be sure to ask about:
How does it manufacture sensors – does it make them from scratch, or does it assemble sensors using sourced components?
Where do resources – raw materials, pre-fabricated components – come from? Are they sourced domestically or from an international source?
How much raw material or components does it have in hand and how much does its supplier have? How much inventory is it willing to buy?
Does it have long-term agreements in place for sourcing components or raw materials?
Is it on allocation for components and, if yes, how much volume can you give me?
How much buffer does it have on allocation?
Above all, automotive manufacturers need to partner with EV sensor manufacturers that provide complete transparency. Manufacturers must be aware of any changes that are made and require documentation so that they have an accurate record of the total DNA of a final product.
Documentation should also include the appropriate testing validation to ensure products meet the regulatory requirements and manufacturer's standards.


Side Stepping Supply Chain Vulnerabilities From Chips Shortage in the Automotive Industry
While the global supply chain is slowly starting to improve, it will be some time before it looks and functions as it did before 2020.
In the meantime, overcoming supply chain vulnerabilities from chips shortage in the automotive industry will continue to require ingenuity and patience. When it comes to EV sensors and the microprocessors that power them, working with an experienced sensor manufacturer can mean the difference in keeping your production on track.
Overcome Supply Chain Issues
Speak with one of our engineers about our sensors and manufacturing capabilities today: